This year's theme is Intersections in Communication. This theme represents the ways communicative work impacts various areas of research. However, any research related to communication is welcome. All levels of research are appreciated, including 1st year master's students to 4th year PhD students, in all disciplines.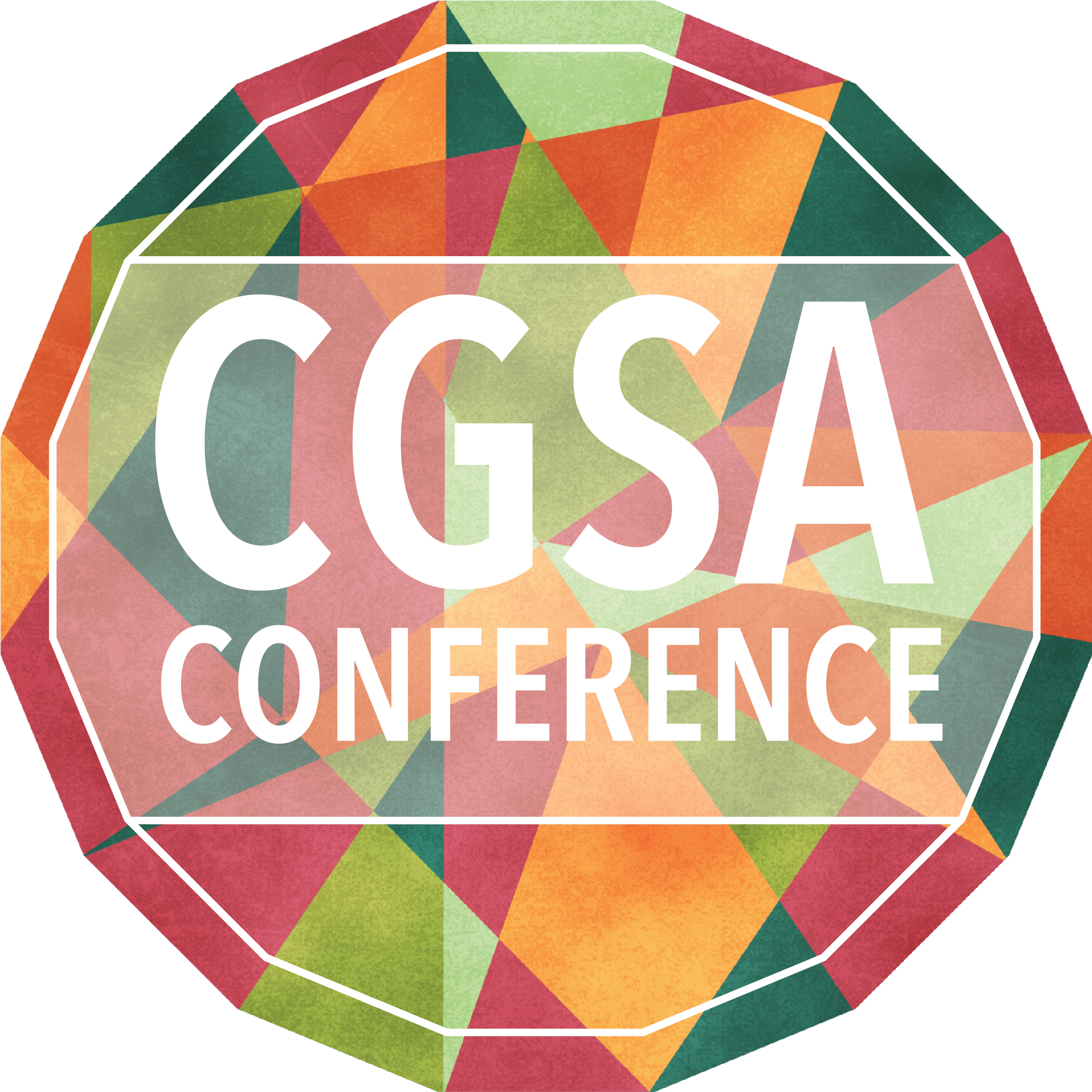 General Information
The conference will be held Friday, February 24th, 2017 9AM-4:45PM at 504 Northwestern Ave, West Lafayette, IN 47906 (the Purdue Graduate Student Center)
Register for the conference here.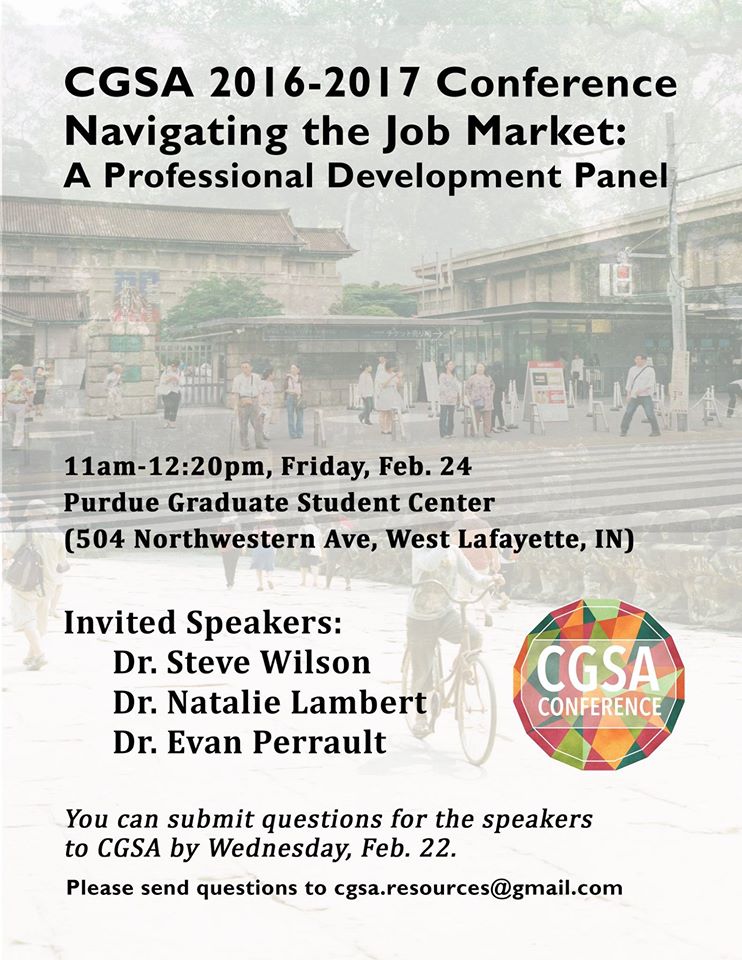 Submissions may be in the form of extended abstracts for both individual paper proposals and panel proposals. We welcome abstracts for both completed papers and works in progress. A work in progress could be a research proposal, a project that you have not yet collected data for, or a theoretical paper. Additionally, G.I.F.T.S. (Great Ideas for Teaching Students) are accepted. Multiple submissions from individuals and panel members will be allowed. The CGSA conference is an excellent venue to receive feedback on projects. It also conveniently takes place about a month before the NCA submission deadline in March. Papers presented at the CGSA conference can also be submitted to another conference.
Submissions due Friday, January 27th by 5pm to cgsaresources@gmail.com
Find out more information
at https://www.facebook.com/events/1662870100672817/.
If you have any general questions about the upcoming conference, feel free to contact Virginia Sánchez (vsanche@purdue.edu).